Posted by:

Nakash Khan
Comments:

0
Post Date:
April 15, 2023
---
Nakash Khan
Nvidia has unveiled its latest desktop graphics card, the GeForce RTX 4070, which belongs to the 40 series and is also the most affordable one so far. The new card is set to become available for purchase from April 13th.
Hardware Specs
The RTX 4070 utilizes a slightly trimmed-down version of the AD104 GPU, which is based on Nvidia's latest Ada Lovelace architecture. In comparison to the RTX 4070 Ti which also features the same GPU, the RTX 4070 has 5888 CUDA cores (versus 7680) and can boost up to 2475MHz (versus 2610MHz).
Both graphics cards have the same 12 GB GDDR6X memory, 192-bit bus, 21 Gbps speed, and 504 Gbps bandwidth.
Features
Similar to other 40-series graphics cards, the RTX 4070 is equipped with the 3rd generation RT cores and 4th generation Tensor cores that enable features like shader execution reordering and DLSS3 frame generation.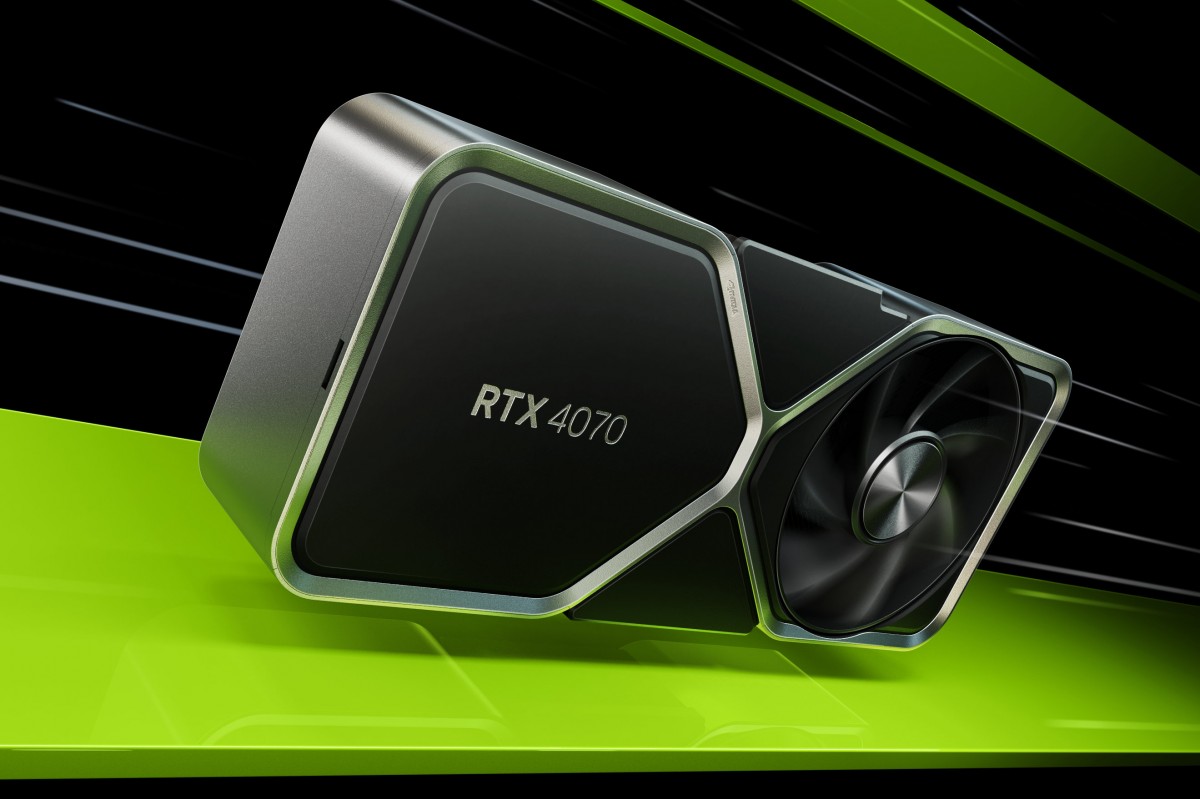 Additionally, the card features the 8th generation NVENC encoder for AV1 encoding, although there is only one of these compared to the two found on other 40-series cards.
Better Than RTX 3080
With a total graphics power of 200W and an average gaming power of 186W, Nvidia claims that the RTX 4070 offers the same level of performance as the RTX 3080 while consuming half the power. The RTX 4070 also boasts 12 GB of memory, whereas the standard 3080 has 10 GB.
When it comes to frame generation, Nvidia reports that the RTX 4070 is 1.4 times faster than the 3080 and 2.6 times faster than the 2070 Super, neither of which support this feature.
Availability and Price
Starting tomorrow, the RTX 4070 will be up for grabs directly from Nvidia and through board partners like ASUS, Colorful, Gainward, GALAX, GIGABYTE, INNO3D, KFA2, MSI, Palit, PNY, and ZOTAC, with a starting price of $599.
As a bonus, customers who purchase the 4070 or any other 40-series cards will receive the Overwatch 2 Battle Pass Bundle, which includes additional OW2 coins, until May 8, 2023.